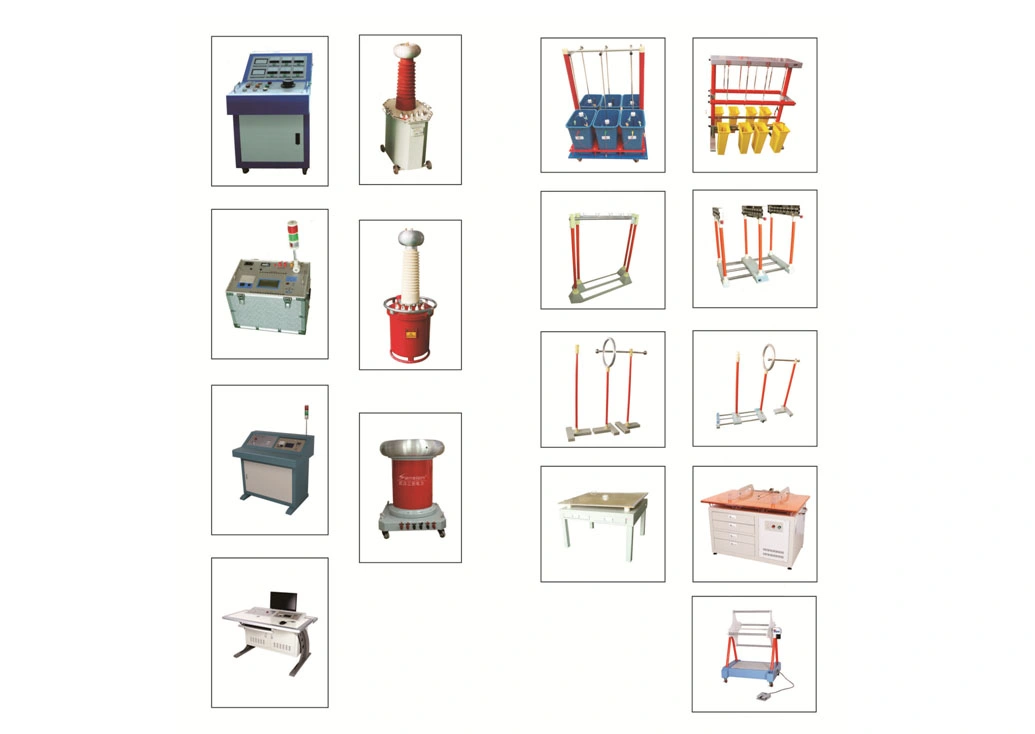 General information:
Electrical workers wear rubber insulating gloves to protect themselves on the job. These gloves prevent accidental shocks and electrical currents from occurring. It is still important to inspect them properly prior to use. SXNYZ Insulated Boots (Gloves) Withstand Voltage System is used to do the high voltage withstand test on the electric boots(gloves) to detect the parameters of leakage current, insulation aging, AC DC withstand and etc. It can protect the electrical workers from the electrical shock. It is also the effective and direct way to test insulating strength for electrical equipments, apparatus or machines. It checks dangerous flaws which assure electrical equipment continuous working. SXNYZ is widely used in testing including electric clothes, trousers, carpets, sleeves, rubber pipes and including testing of transformers, switchgear, cables, capacitors, aerial motors platforms, hot sticks bucket bricks, vacuum bottles and other related equipment like vacuum interrupters, blankets, ropes, gloves, hydraulics hose, instruments transformers generators (The test vessels are optioned depending on user's different test objects).
Features:
√ Large LCD touch screen with backlight, high speed micro thermal printer.
√ English interface, easy to use.
√ Control mode: Auto&manual
√ High precision sensor and high performance AD collection chip.
√ 6/8 boots (gloves) can be tested at same time.
√ HV voltage, LV current and 6 ways leakage current can be displayed real time, to detect the unqualified boots (gloves) exactly. Test time and result can be displayed directly.
√ Micro electrics processing technology, all operating process can be set in advance.
√ To test automatically after all the test items are set well.
√ Full protecting function: over-voltage/current, output voltage/LV current limitation, leakage current limitation and test time could be set as operator's different using purpose.
√ Anti-interference designation, high stability with sound-light alarm.
√ Full digital calibrating instead of old potentiometer, to enhance the safety and reliability of the equipment.
√ AC or AC/DC test is selected by customer.
√ During testing process, press Exit button to quit any tests. Press
√ Emergency button if any abnormal happened.
√ HV alarm light.
√ 60 groups data storage.
√ Installation software, convenient for operator's wire connecting.
On Site Test:

Specifications: (customized)
Rated capacity:
10kVA
Input voltage:
AC220V
Output voltage range:
0-150kV, 66mA AC RMS
0-210kV, 47mA, DC RMS
Rating
100%rated-1minute , 50%-continuous
Output control
Automatic & manual control
Voltage measuring error
<±(0.2%U+0.02%Umax) U is reading value, Umax is upper limit value of measuring range
Input current range:
45A
Current measuring error
<±(0.2%I+0.02%Imax) I is reading value, Imax is upper limit value of measuring range
Leakage current range:
30.0mA
Leakage current measuring error:
±(0.5%I+2digits), I is reading value
Leakage current resolution:
0.1mA
Timing range:
10-990s

More information, please kindly contact with us, we can customize the suitable test set according your requirements and give you the best quotation. Thank you!